Sales and Service
Leadership
Connie Ledbetter
Owner
Connie Ledbetter began Southern Shipping Solutions, LLC in January 2009. Previously she earned her Bachelor of Business Administration degree from Valdosta State University while working for ITT Thompson Industries that became Masco Corporation. Responsible for purchasing and production control this was a good learning experience for shipping and logistics. Later working for Averitt Express and Southeastern Freight lines, Connie won the "President's Club" award for exemplary sales achievements and the W.T. Cassels, Sr. award for "Account Manager of the Year". She believes that her experience helps her to provide first class service to every customer and she really cares about helping them. Connie is very accessible to every client and encourages calls if she can help in any way. She can be reached at 229-249-0997 or connie@sss4u.com

Vic Ledbetter
Operations Manager
Vic has always been a part Southern Shipping Solutions, LLC but joined us full time when he retired from Union Tank Car in 2015. Vic keeps us rolling with preventive maintenance that ensures all deliveries are on time every time. Vic graduated from Valdosta High School and is proud to be a lifelong Wildcat and Georgia Bulldog Fan. He attended Abraham Baldwin College and studied at Wiregrass Technical College. Vic was a leader in inspections, guaranteed safety compliance and adherence to shipping regulations in the rail industry. This experience adds to our commitment for taking care of all our shipping needs. Call Vic for assistance @ 229-249-0997 or email him at vic@sss4u.com.

Staci Simmons
Sales & Management
Staci Simmons joined Southern Shipping Solutions, LLC in 2009. Coming into the company with no experience in freight management, she was eager to learn. Today Staci leads in sales and service, always eager to implement new carriers and service offerings. She manages training and keeps everyone on track to ensure procedures and client satisfaction. Staci manages all billing and customer data base accuracy. Staci is always available to help and assist clients.

Janice Gibbs
Sales and Marketing
Janice Gibbs joined our team early in 2018 and has proven herself committed to represent every account with service excellence from time of scheduling until shipment delivers in good order. She understands the value of customer satisfaction and the importance of shipments arriving when expected.
Janice brings a wealth of experience in Purchasing, Sales, Customer Service and Global Transportation Management. Janice worked as Director of Global Purchasing for Twitchell Technical Products for 35 years in Dothan, AL where she networked with customers, freight carriers and vendors. Janice coordinated the purchasing and logistics for the start up of a WFOE in Kaiping, China from start to finish.
Janice received her education at George C. Wallace Community College in Dothan, AL. where she studied, Marketing, Accounting and Business Management. She has extensive education in customer service and international freight management.
Janice is very excited to embrace these new challenges of freight management and freight marketing, as well as meeting our customers and getting better acquainted with all our shipping partners.
Janice can be reached at 229-249-0997 or emailed at shipping@sss4u.com.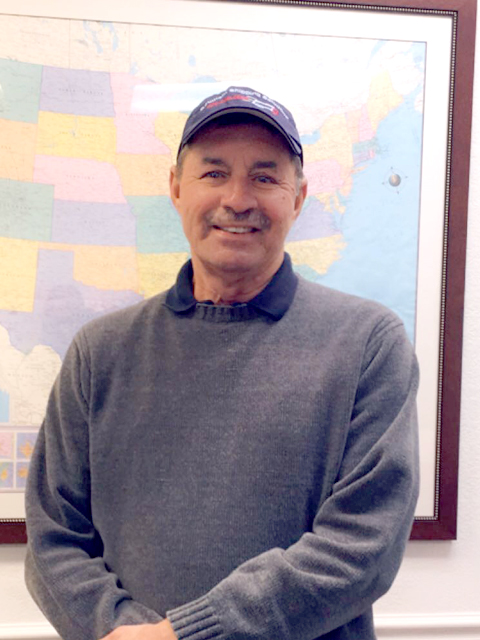 Joe Gibbs
Sales and Service
Joe Gibbs has been apart of Southern Shipping Solutions, LLC since 2009 and shares our commitment to meeting the needs of our customers. He will tell you we are not just another shipping company, but dedicated to taking care of the freight and developing long term relationships with our customers. Joe brings lots experience to our team. His career started at Bayliner Marine building boats. He became very good at packaging shipments ensuring damage free deliveries. After moving to Dillard Warehouse Management Joe added more shipping and distribution to his resume. Joe brings considerable experience to Southern Shipping Solutions, LLC, which benefits our courier service and other freight movement. He is always available to help with all shipping needs. He can be reached at 229-249-0997 or emailed at shipping@sss4u.com.